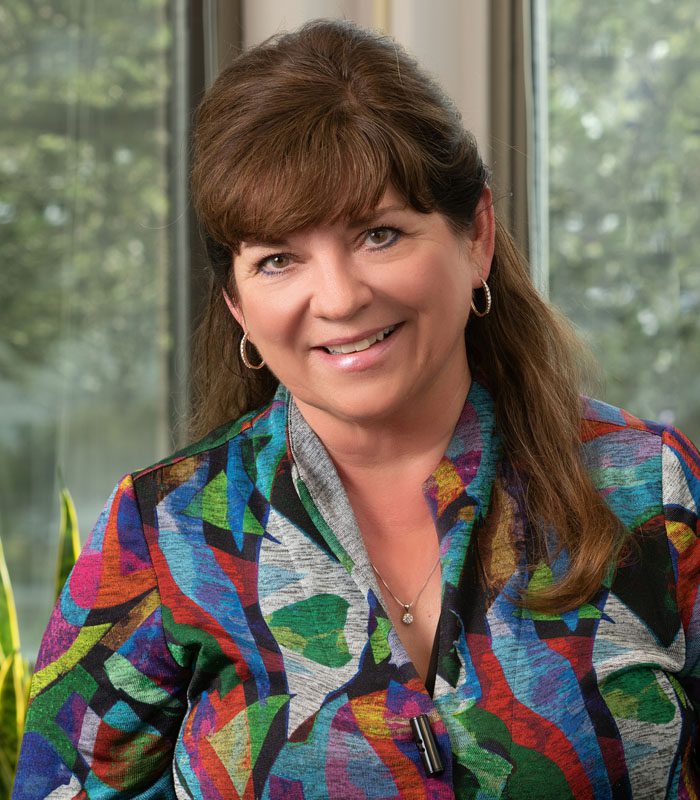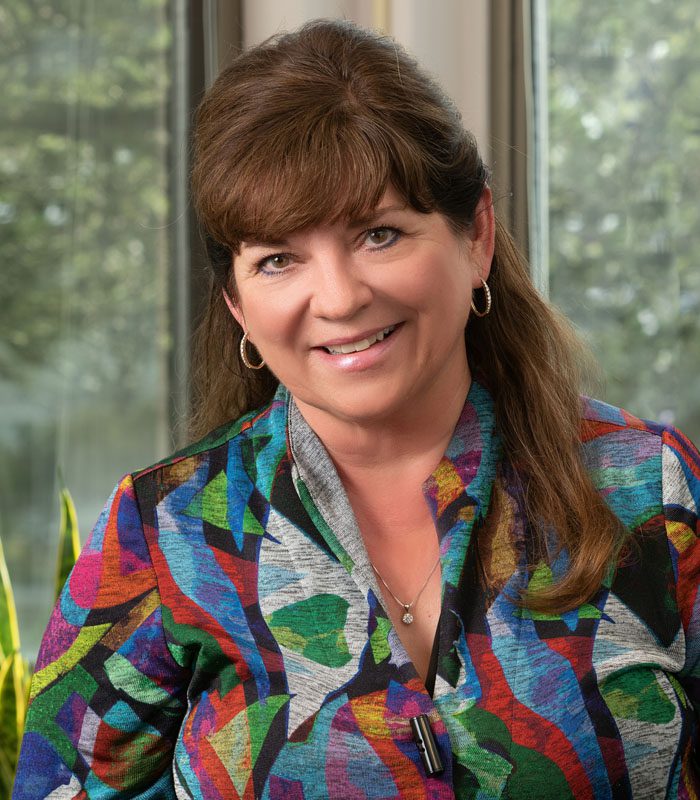 As a member of the Leonard Adams family, I am honored and humbled to carry on my late husband's role as steward and president of Leonard Adams Insurance Company. In succeeding Sean, I am supporting the fourth generation to operate our successful, family-owned business that includes our three oldest sons as licensed brokers.
After attending Oregon State University (Go Beavs!) and marrying Sean my college sweetheart, my 12-year professional career as a human resource executive led me to oversee ten locations with nearly 5,000 employees in the Oregon division of Nordstrom. I later took a role as the Personnel Director at First Aid Only where I managed human resources for several more years. From the time Sean joined Leonard Adams in 1988, I assisted with numerous HR projects and supported the operational aspects of the business. My work with Sean gives me full insight and understanding of Leonard Adams' strong position in our marketplace.
Many of Sean's business relationships developed into strong personal friendships with our family over the years. I am grateful for everyone's support since Sean's unexpected passing in May 2018. He is dearly missed, yet his integrity, character and commitment to serving the best interests of his customers are the models by which we are carrying on. I continue to enjoy nurturing these relationships and building more connections with clients based on the trust and diligence of our dedicated insurance professionals.
Sean and I were blessed with seven beautiful and healthy children; Brian, Sean Jr., Meagan, Danny, Erin, Ronan and Molly. As a family, we have been heavily involved in our parish and school communities; coaching kids' sports teams, serving on local boards, fundraising and sponsoring local community events for many decades. We live an active outdoor lifestyle, cheering on our favorite teams (Go Red Sox! Go Cowboys!) and taking advantage of Portland's proximity to both the beach and mountains.
I will continue to guide Leonard Adams through personal attention to customer needs and strong relationships with our insurance partners. I welcome questions about our overall business and will happily direct specific insurance questions to our knowledgeable, licensed agents. Carrying on in Sean's memory, we here at Leonard Adams will strive to offer all those in our community our full commitment and unwavering loyalty.
---
"Sheri's ability to speak in front of crowds, motivate people to action, lead a diverse group toward a positive impactful outcome and handle these activities with confidence are only surpassed by her sincere care and concern for people. From the day I took the CYO/Camp Howard business to Leonard Adams, I was struck by the sincere concern and family values of Sean Dooney. Sheri has continued those values and I greatly appreciate it. I know our business is in a good partnership with Sheri's team which makes it easy for me to work hard yet relax when it comes to liability! Leonard Adams has me covered!"

Sister Krista von Borstel, Director of CYO/Camp Howard